Watercolour Paintings by Carolyn Brown
Miniature Books
Murals


About Carolyn Brown Email: cabbrown at telusplanet.net


To enlarge a photo, right click on it and choose "view image".
back to main page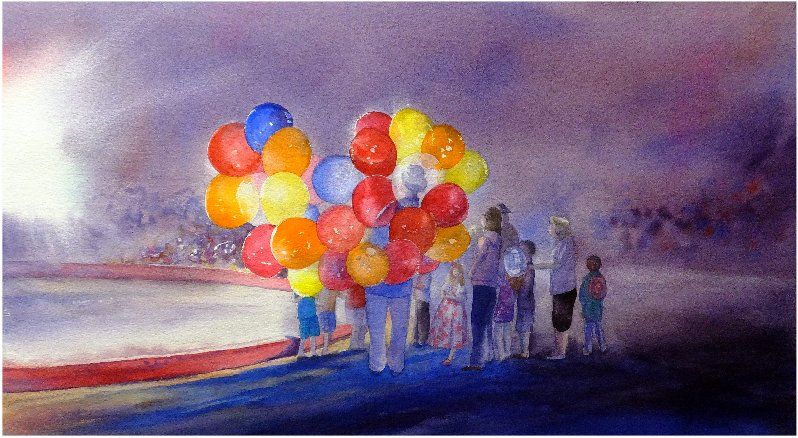 The Circus Giant
2013 11 x 19
Small town Alberta still enjoys the wonderful tradition of travellling circuses rolling into town for one
special summer night.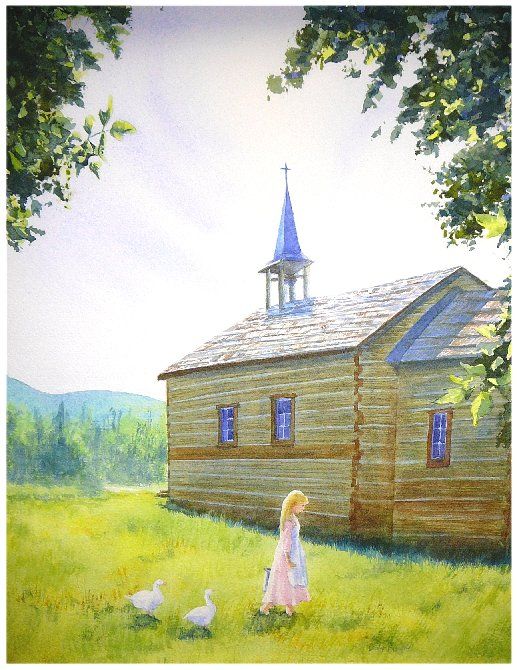 Dunvegan Past

2013 12 x 16

SOLD

Workbench Reassigned

2013 12 x 16

SOLD


What was Dunvegan like when it belonged to The blacksmith shop at the Dawson Creek museum is largely
the Hudson's Bay Company a century ago? unchanged, except perhaps for this bottle collection.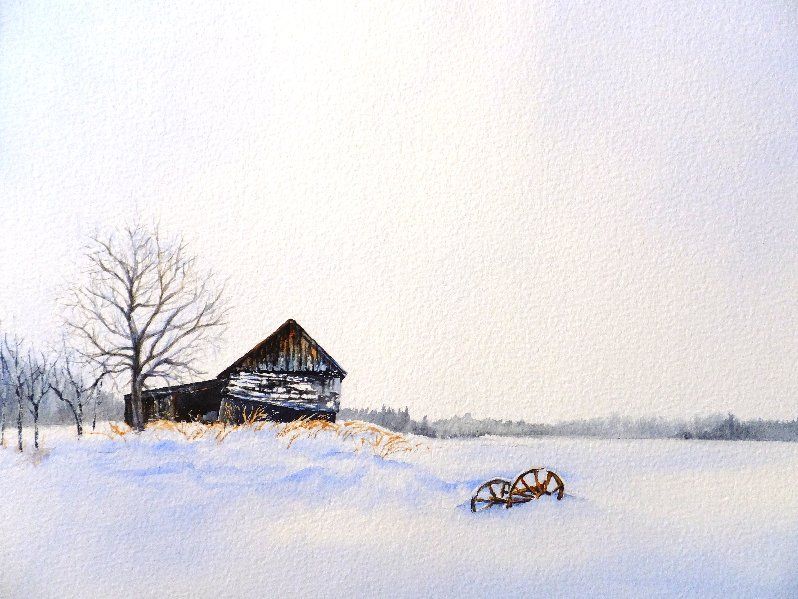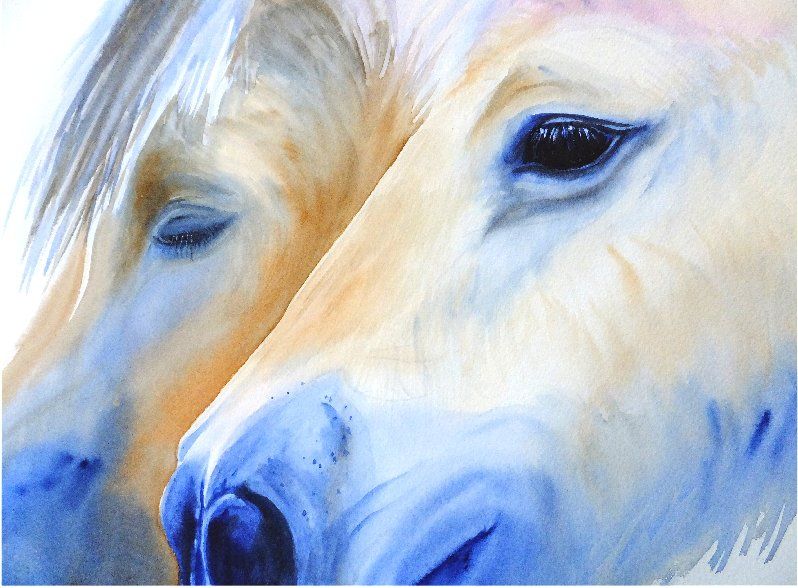 Snow Washed and Sun Shined

2013 10 x 14

Chimerical

2013 10 x 14
A common sight in the Peace Country; an old building Thoughtful, reflective. A close pair who understand each
weathering the elements. Or weathered by the elements. other without need for words... or perhaps only one?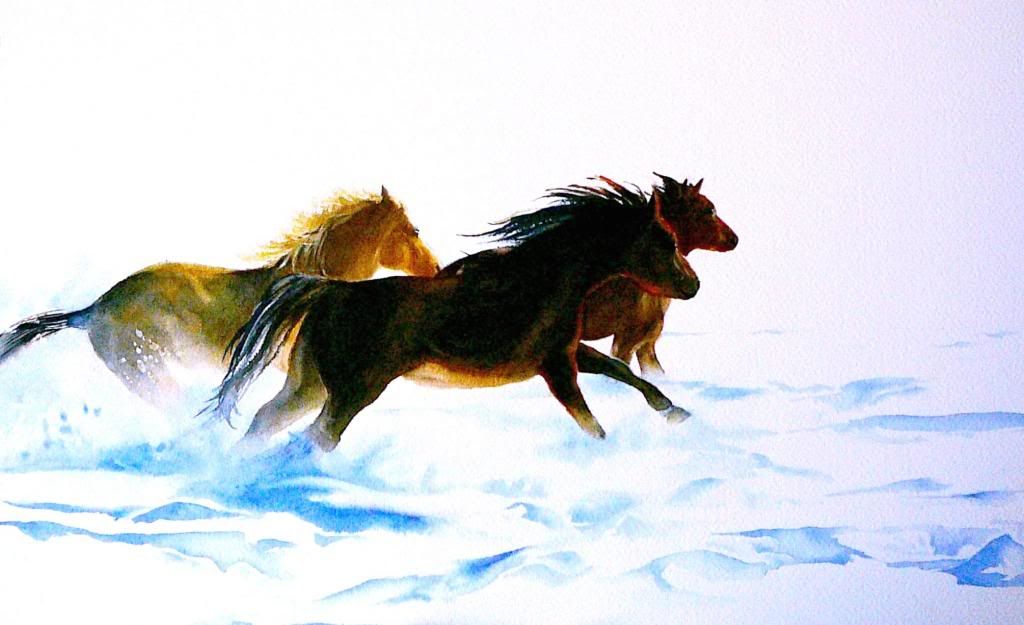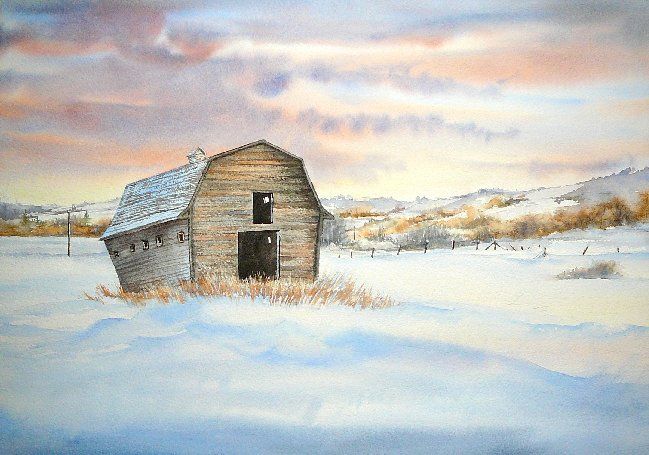 Zest

2013

8 x 14

A Tale To Tell

2013
A trio of happy-go-lucky horses enjoy a bit of sunshine A snaggle-toothed barn in the hills has many a yarn to
and snow. spin.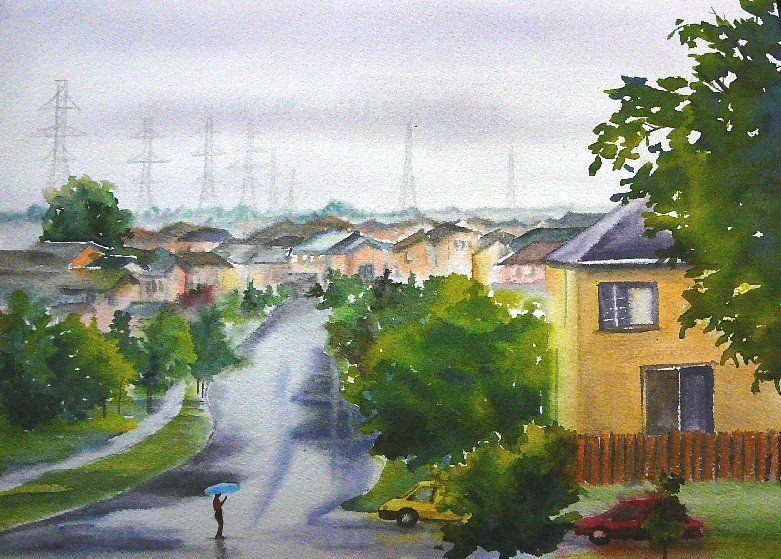 Kitchen Aid Rain

2013 9 x 12

Yesterday's Promise

2009 8 x 10

SOLD


Waiting for relatives to get a deal because they're buying A slightly different approach to the old house using
seven Kitchen Aid mixers at once. In Toronto. Naples yellow and manganese blue.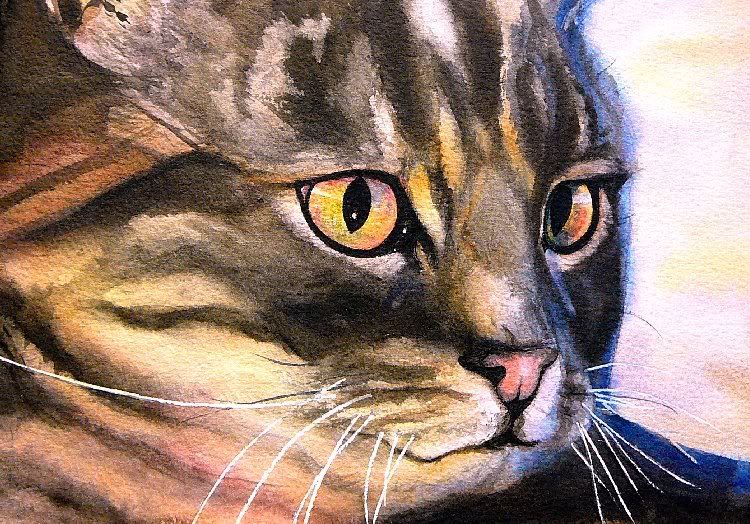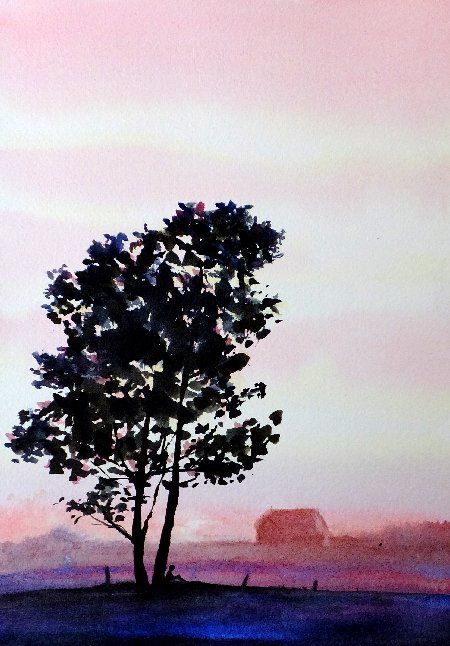 Charlie

2009

June Night

2013 7 x 9
Charles The Cat surveys his territory at sunset. A pink sunset in the valley brings to a close a long
evening with a book.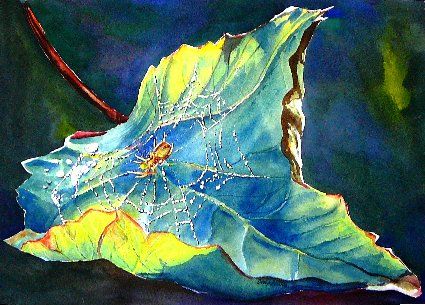 Ephemeral

2012

Her Weedy Trophy

2012 12 x 16
A spiderweb can't last long strung across a leaf in late August, A poesy of tiny flowers laps against the edge of a stream in the
but at least its downfall is a gentle one. calm pool below a waterfall. Were they Ophelia's?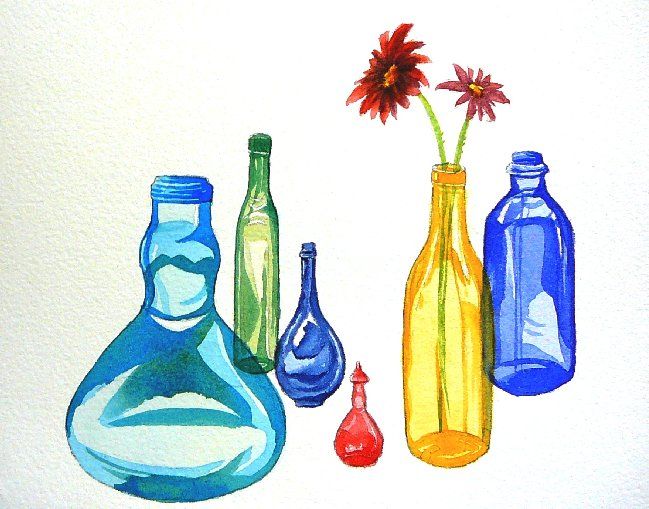 Ladder to the Loft

2010

Potion Bottles

2010 8 x 10 (frame size)
Fog can't hide the rainbow of colour near the old home- What could you cook up if you had these in your
stead North of Rycroft. kitchen?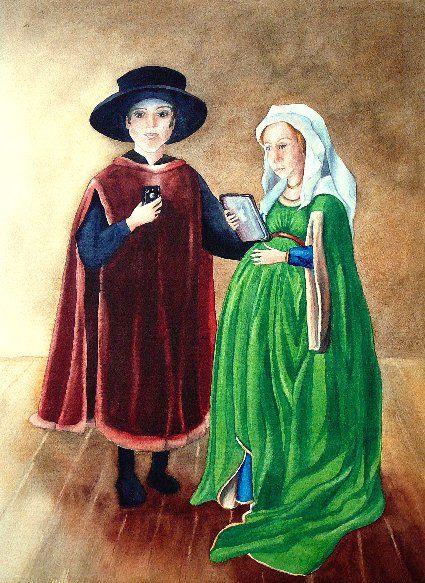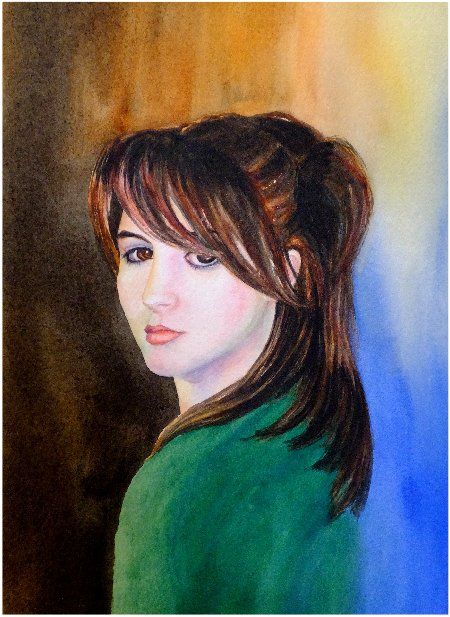 Modern Arnolfinis

2012 10 x 14

The Girl in Green

2013 7 x 9
What would Jan van Eyck's famous couple look like Is she looking at someone else, or at her own
today? They'd have gadgets in hand! reflection?.




Sold Works: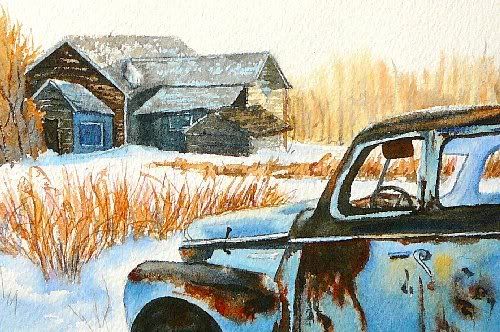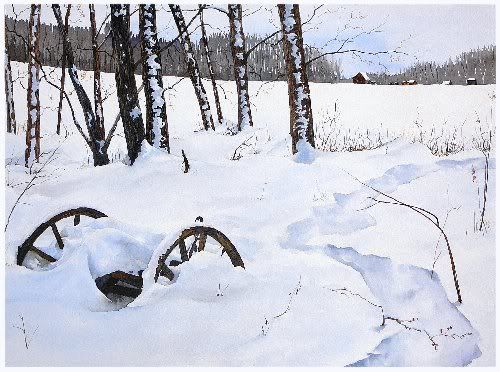 Weathering It Together

2009

Nearest Neighbors

2007
Near Rycroft, Alberta, two old friends survive another Looking across a snowy field from one abandoned
winter together. farmyard to another.
This painting sold in 2009. This painting sold in 2009.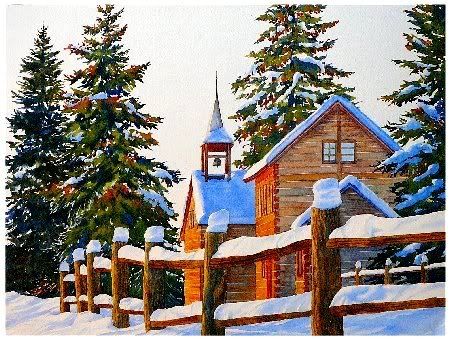 So Near and Yet...

2011

Sunday Afternoon

2008
The wagon wheel rest home is just off the road - close Unusually intense winter sun bathes the historic buildings
enough to make an old wheel wistful. and giant spruce at Dunvegan.
This painting sold in Dawson Creek in 2012. This painting sold in June, 2008.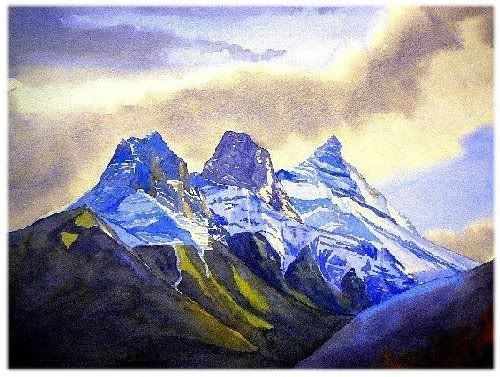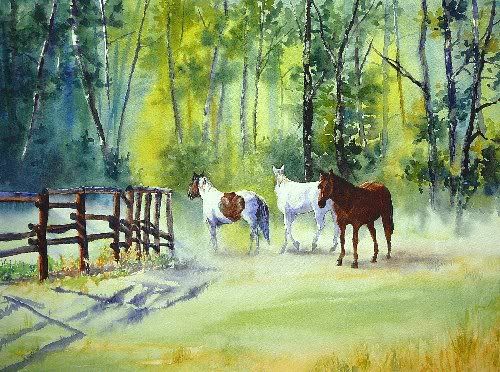 Three Sisters

2006

Waiting for Bob

2011
The famous triple peaks catching the sun near An idyllic summer evening at the Peace Valley Guest
Canmore, Alberta. Ranch. Just waiting for Bob to bring some snacks.
This painting was privately sold before being shown. This painting sold in its first show at Picture Perfect.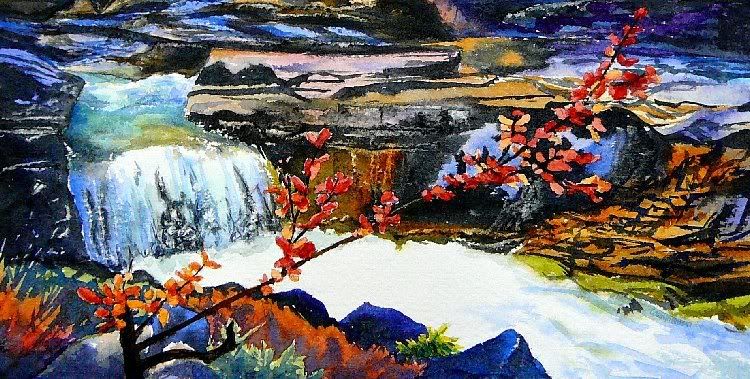 Mountain Paradise

2010

Autochthony

2009
An elk strides freely through the many splendored Rocks, water and vegetation come together in a secret
realms of the Rockies. mountain canyon.
This painting sold in 2012. This painting sold in 2009.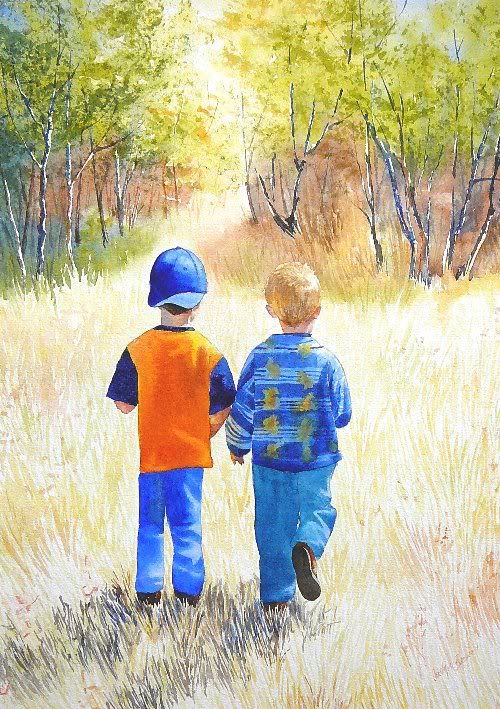 The Boys

2011

Warming

2007
Best friends in preschool, best friends forever? Warm sunlight caresses a snowy roof and icicles
It doesn't matter on a sunny spring day. cling to the eaves of historic Dunvegan Mission.
Sold in 2012 to the family of the boy on the left . This painting sold in its first show in 2007.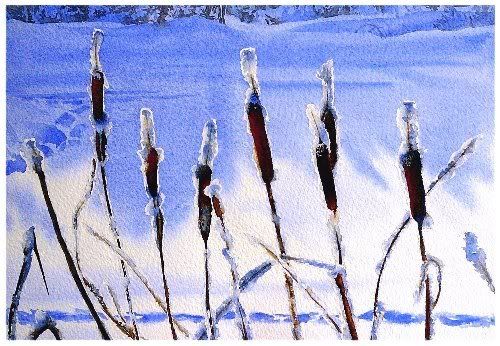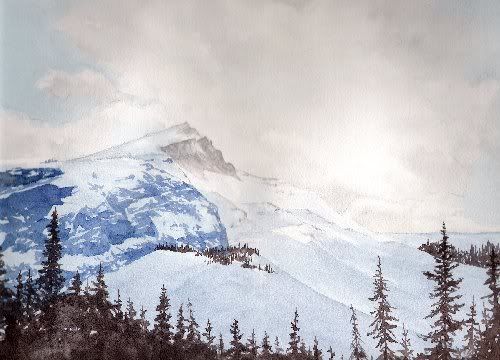 Receeding Chill

2008

Mountain Sunburst


Cattails shiver in the first rays of warming sunshine on A rare glimpse of sun through clouds in the Rockies during
a deep winter morning. early spring.
This painting sold in its first show in 2008. This painting sold at its first show in 2006.

back to main page