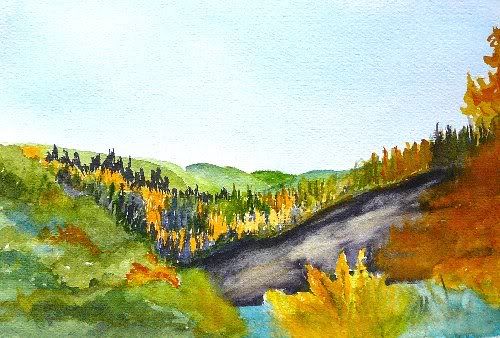 Above Dunvegan
2009 Frame 11 x 14
Early Fall Snowfall
2009 11 x 14
"Tattered ribbons of grey and gold..." On the shores of Moonshine Lake.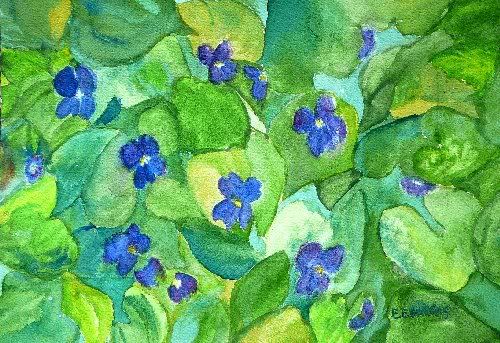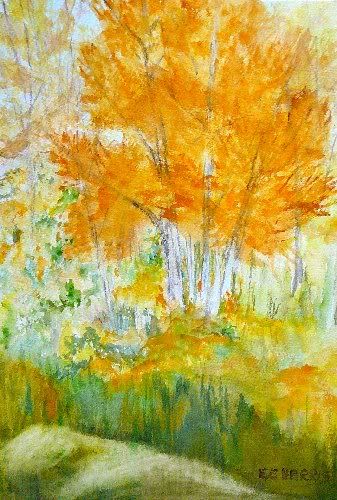 Sweet Violets

2009 Frame 14 x 18

Golden Hills

2009
Violets grow profusely in Evelyn's yard in Toronto. Peace Country fall colours are strong and vibrant.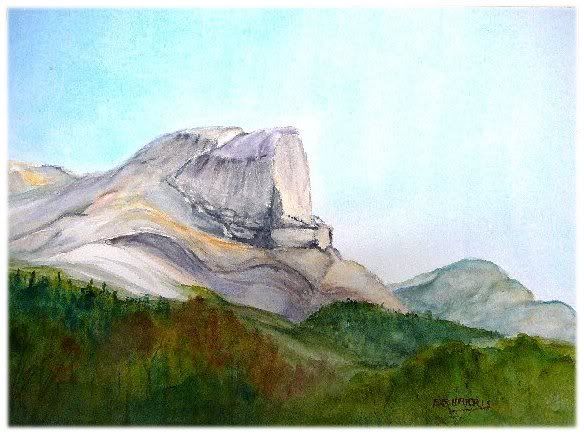 Roche Miette

2009 Frame 14 x 17

North of Spirit River

2009
The distinctive mountain greeting visitors entering Jasper The old red barn perches above the creek, weathering yet
National Park from Hinton, Alberta. another Peace Country winter.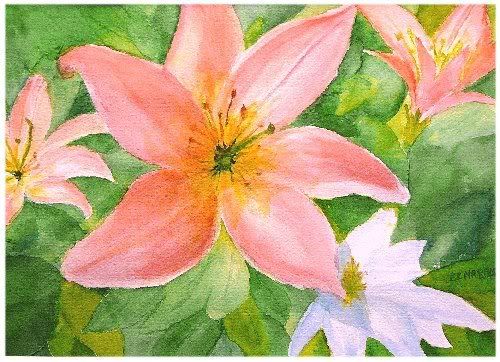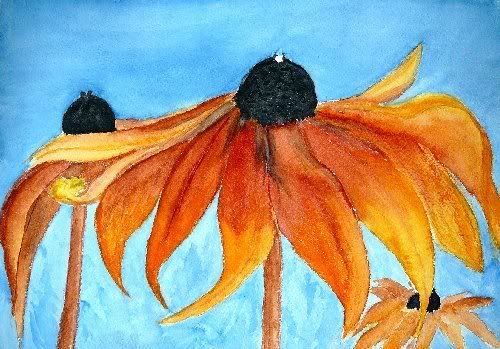 Pink Lilies

2007

Reach For the Sky

2008
Bright, creamy pink lilies burst joyously from a flower Sprightly Black-Eyed Susans toss their heads against a
border at Dunvegan gardens. background of bright blue sky.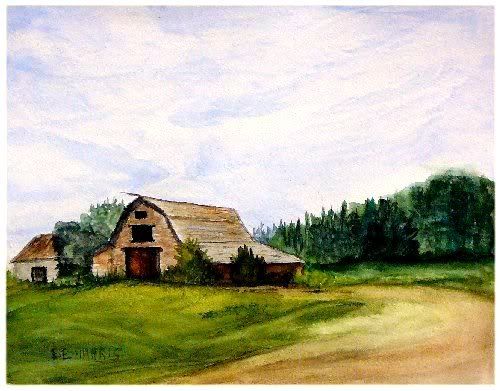 A Fall Showing

2010

In the Farmyard

2008
Fall Splendor might be fleeting in the Peace Country, but it A summer drive on the backroads near Rycroft brought
is truly amazing while it does last. Evelyn to this scenic barn and farmyard.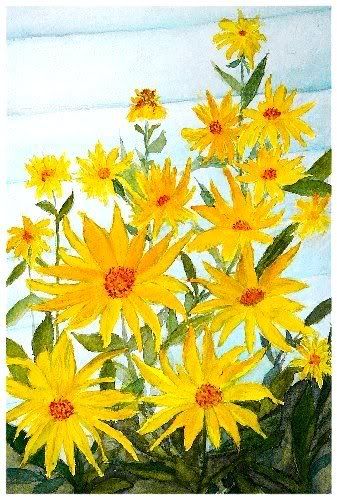 Early Winter

2010

Dancing Masses

2008
One of the many creeks near Spirit River, blanketed in an Lively yellow flowers grow in dancing masses
early snow. against historic buildings in Fort Vermillion, AB.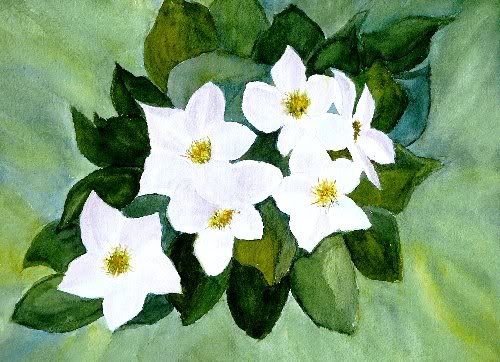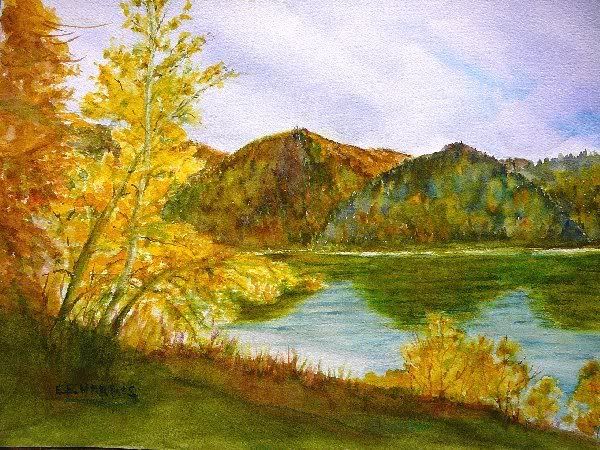 A Spray of White

2009

Golden Dunvegan

2006 Frame 16 x 20
Bright white blossoms nestle amid their greenery. A warm, glowing fall day near the Peace River at the
Dunvegan park.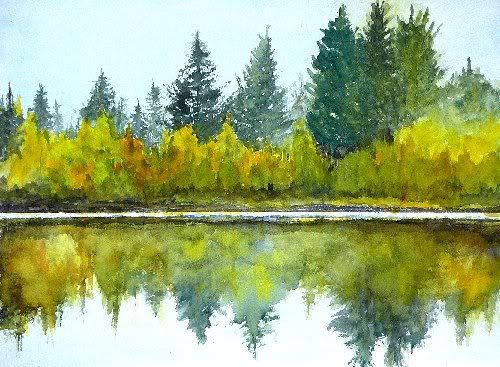 Dunvegan

2010

Summer Reftlections

2010
The Peace River valley is a sight to see, especially when it Sometimes when the water is so still it looks like glass
is in the midst of its fall glory. it can be hard to discern real from reflection.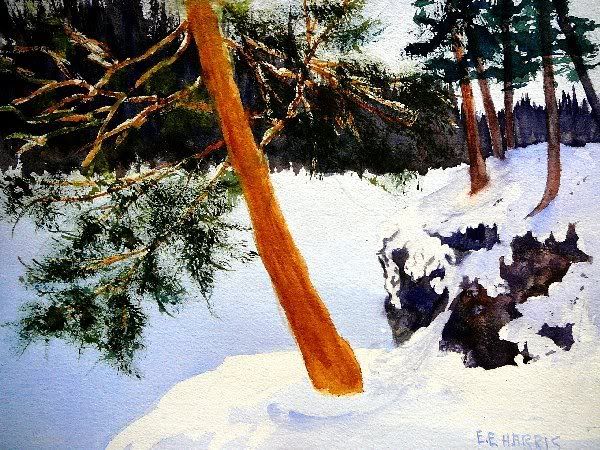 Moonshine Mauve

2006 Frame 12 x 15

Follow the Light

2006 frame 16 x 20
The soft frostiness of Moonshine Lake at midday in A cozy winter scene from Ontario.
December.





Some of Evelyn's sold paintings








Summer Splash

2006

Golden Stars

2006
A delicious cluster of juicy red flowers. A light, delicate spray of creamy yellow daisies.
These paintings were sold as a pair before their first show in 2006.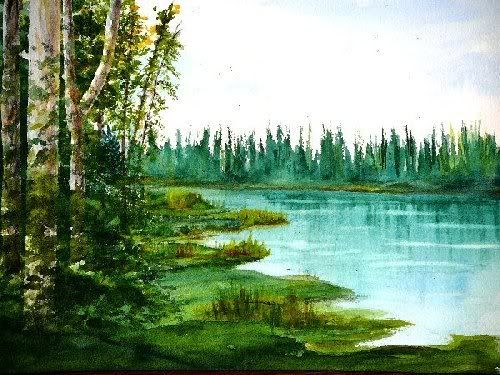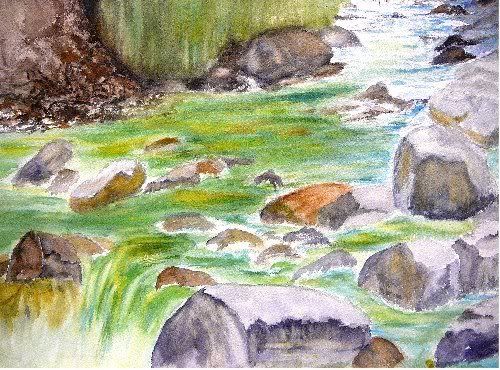 Summer Moonshine

2006

Nicole's Creek

2006
The incredible depth and colour of a Peace Country A sunny creek emerging from a mountain canyon
lake near Spirit River. in B.C.'s Pine Pass.
This painting sold at Christmas, 2006. This painting sold via email before it's first show
in 2006.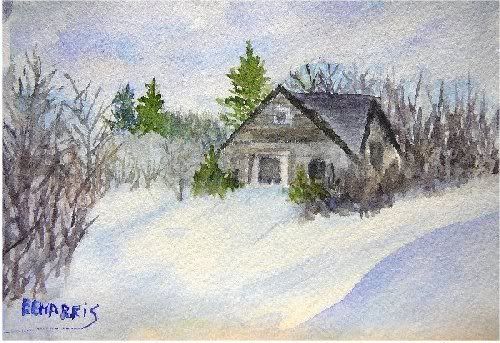 Low-Level Crossing

2006

Tucked Away

2006
Evelyn sat on the river bank sketching this scene A pleasant winter scene from Evelyn's imagination.
while her schnauzer, Johnny Rex, explored.
This painting was a gift given by the artist in 2006. This painting sold in it's first show in 2006.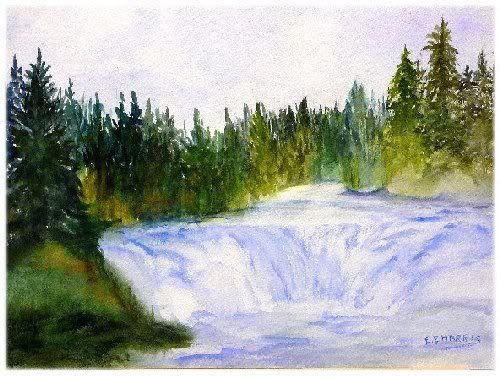 A Smattering of Mauve

2006

Dawson Falls

2006
A small painting of tiny purple flowers against A spectacular waterfall in Wells Gray Provincial Park,
a soft pastel background. British Columbia.
This painting now resides in Judy's kitchen. This painting was sold before it's first show in 2006.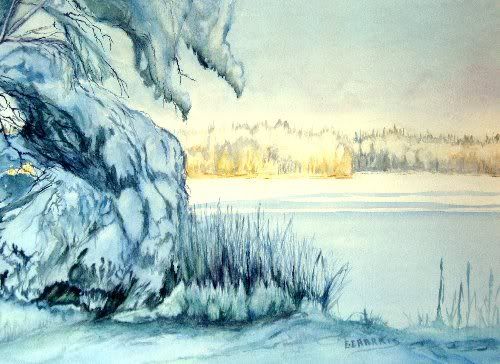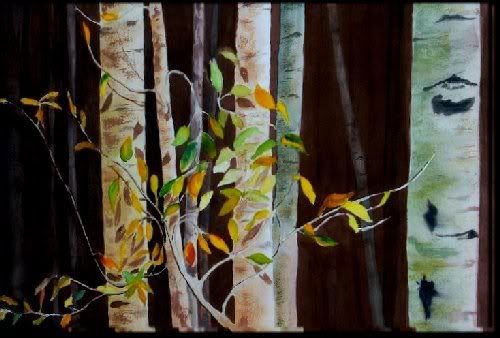 Winter's Lake

Forest Gathering

1997
Sunlight catches frosty trees on the far side of A painting with strong contrasts, colours and vertical
Moonshine Lake, Alberta. elements.
This painting sold in the fall of 2007. This painting belongs to Evelyn's grandson, Robb.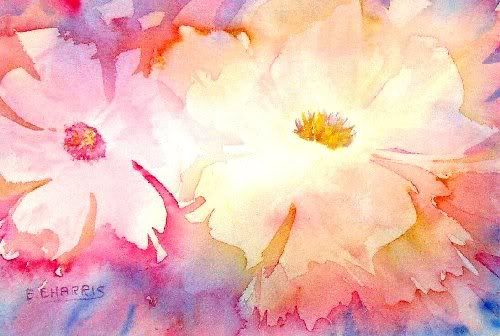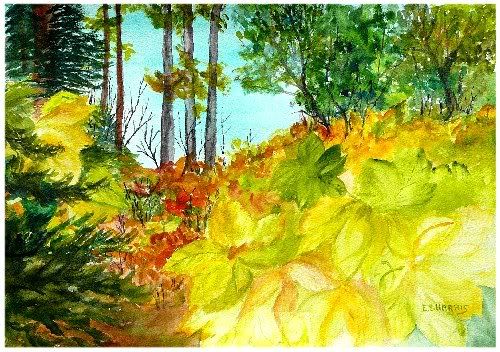 Liza

On the Banks of Heart Lake

2006
A burst of pink and orange jubilance. The colours of this favourite lake are unbelievable.
Liza belongs to Carolyn. This painting sold in 2008.

back to main page