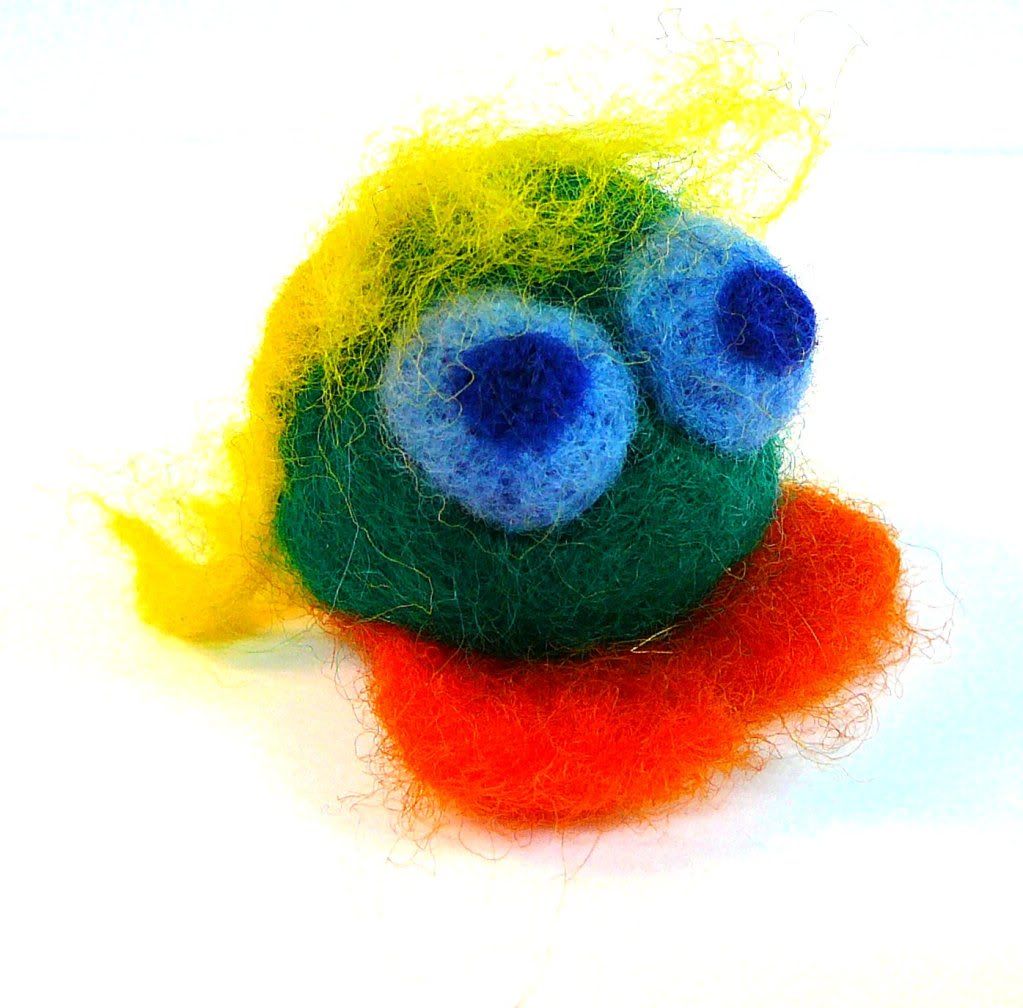 Felting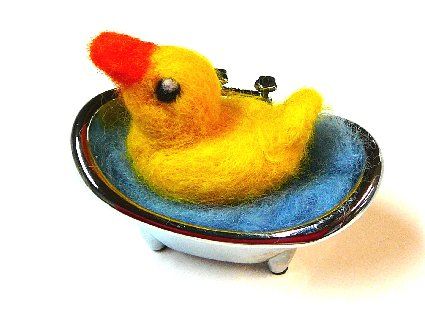 Judy has taken up felting, a form of sculpture using natural fibres. She has miniature creatures as well as felted "paintings" on canvas, a variety of hats, scarves, slippers and necklaces.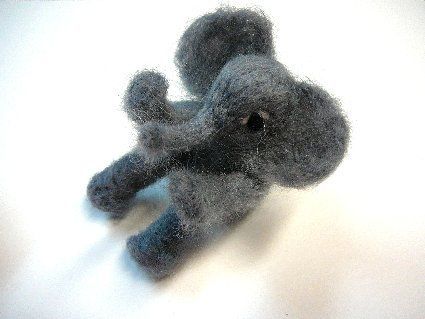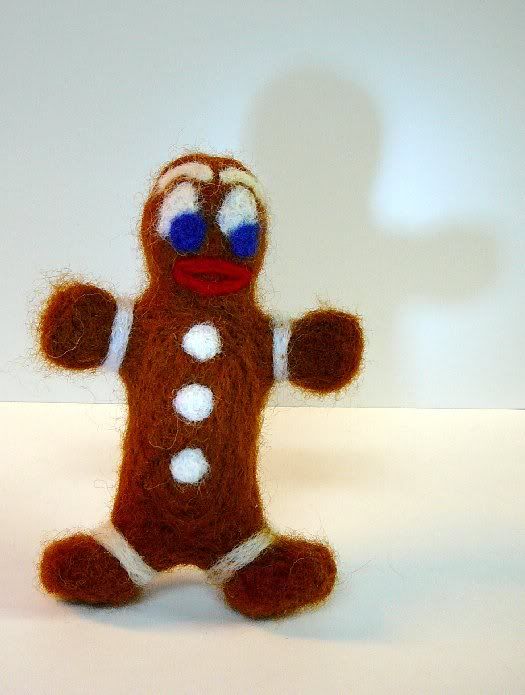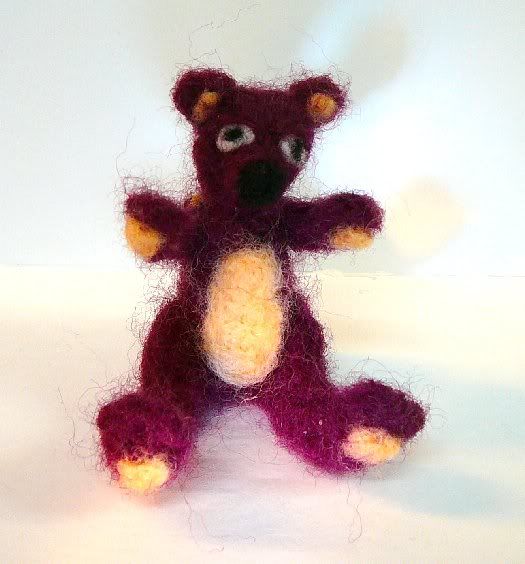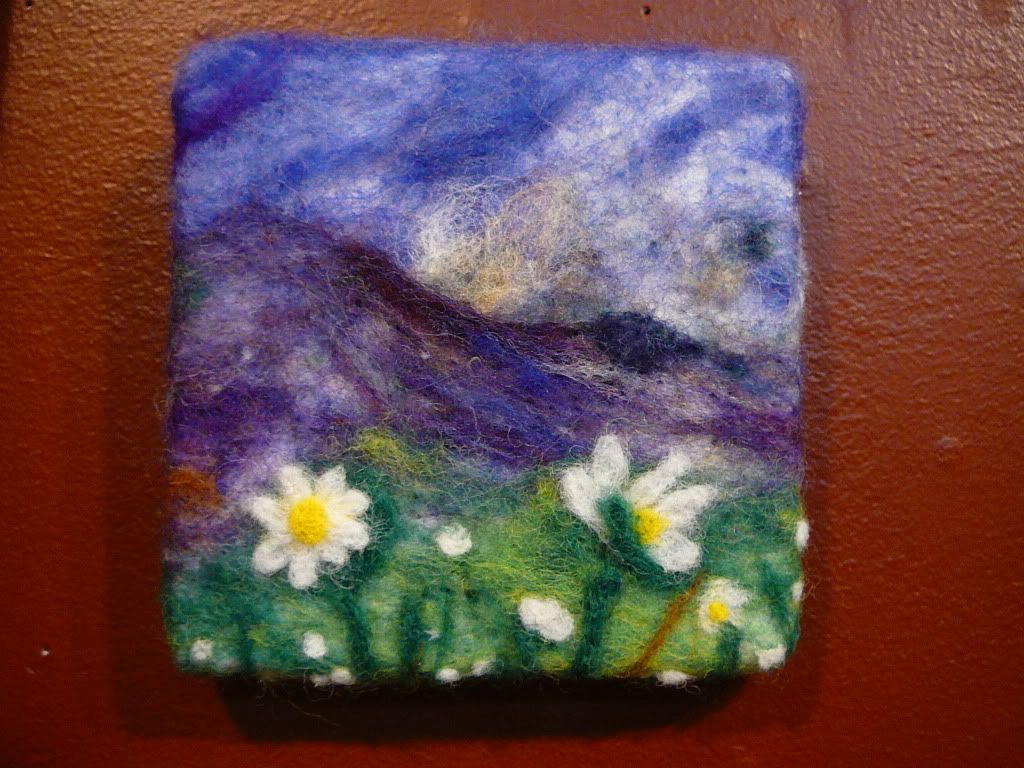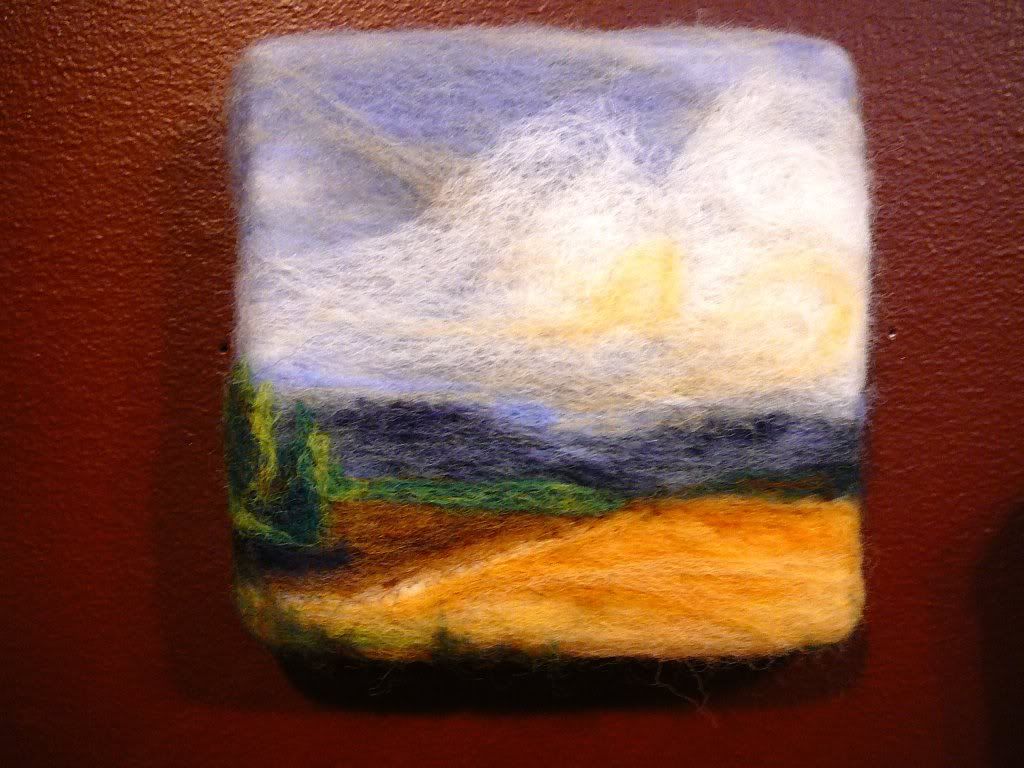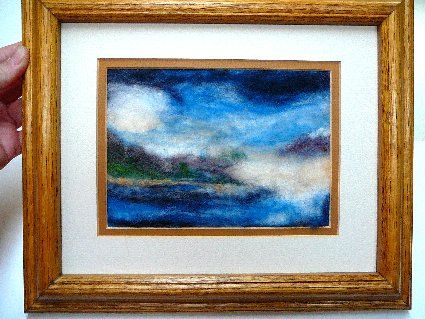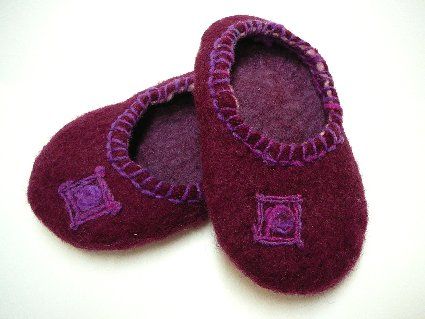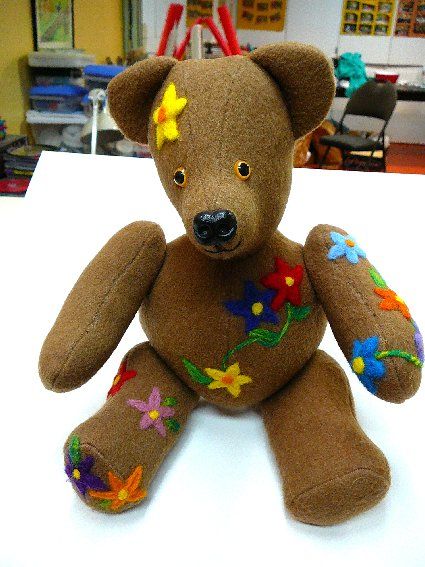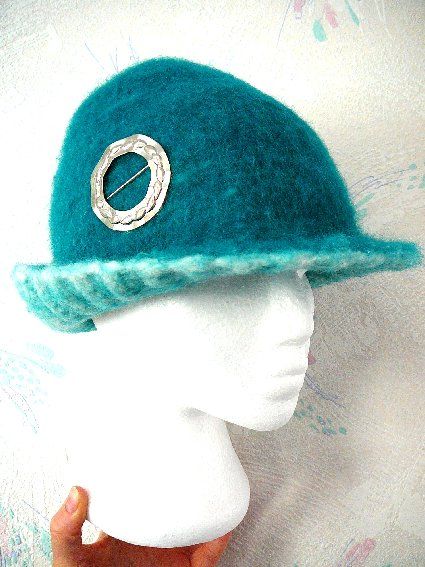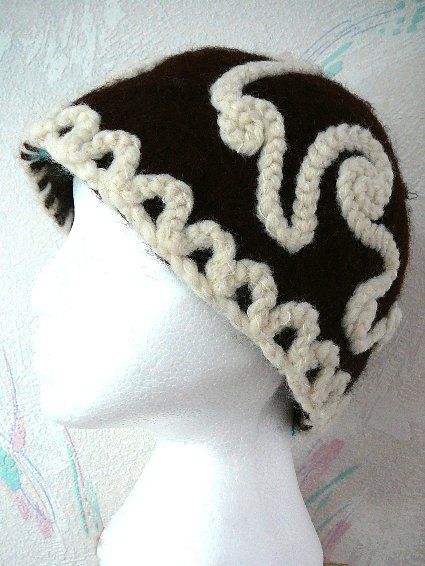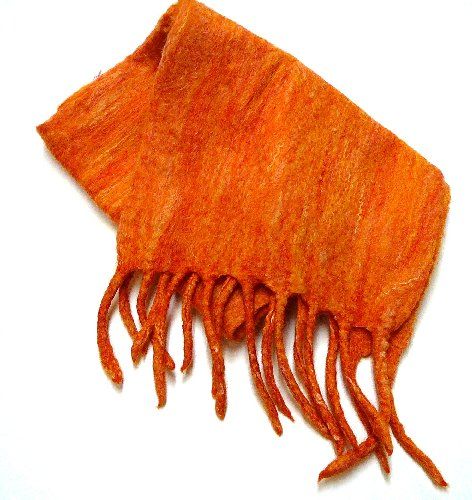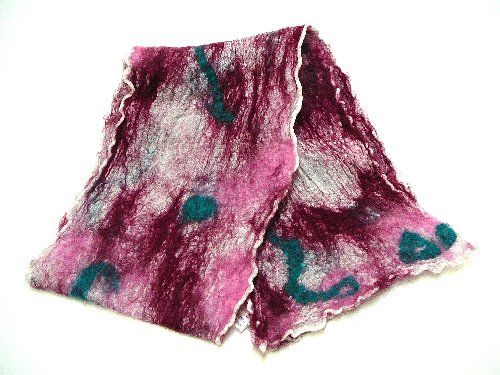 Chinese silk scarves wet felted with llama wool.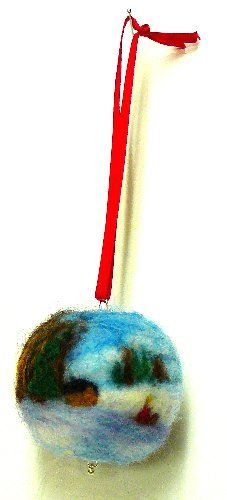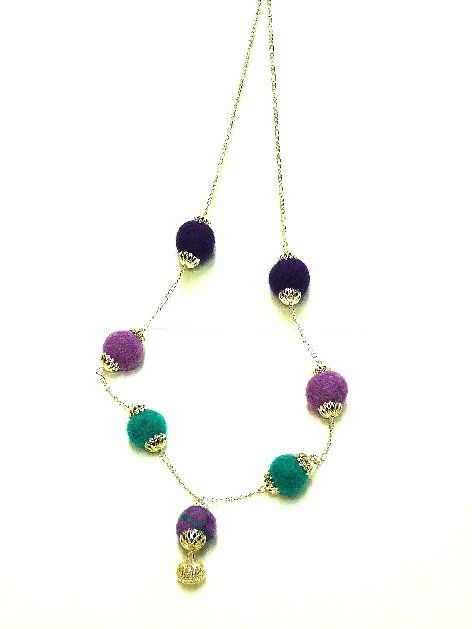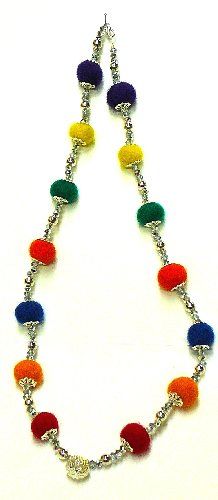 A completely unique, hand made felt Christmas decoration and two felt ball necklaces of many colours. Lightweight, soft and warm, these items are also colourful, fun and unbreakable (except if a beagle is involved).