Miniature Books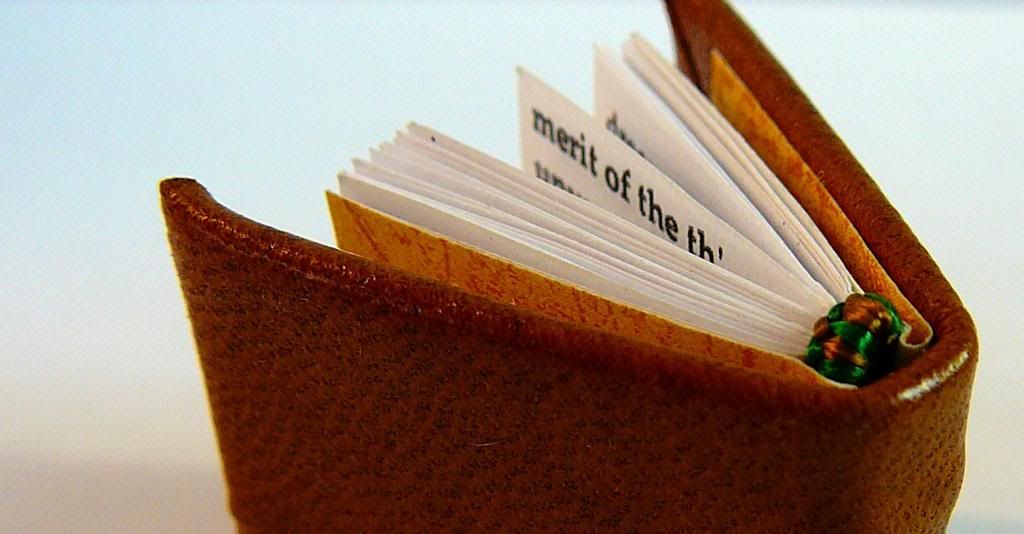 Miniature books have a long and many-flavoured history. It takes a skilled artist to hand bind a book of any size, but to make one in miniature requires additional care and patience.

Carolyn always liked little books but found them hard to come by so she figured out how to make them herself. She has several general interest books available for sale, and can make albums of personal words or photos by commission. Each book is unique because all the pages are hand cut and sewn together, with stitched head bands for added strength and beauty. The cover takes as much planning as the pages: gilding, beadwork, original watercolour paintings and clasps give each book individual character.

The best items are matched collections tailor made for their display boxes, and micro miniature books that fit inside lockets.


Please right click on the picture and choose View Image to see them full size.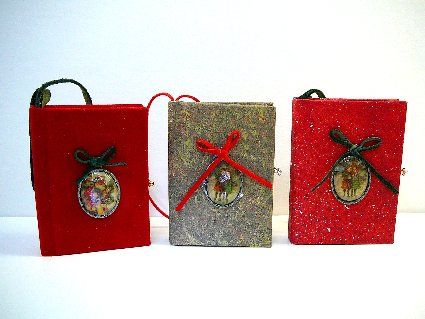 Memory books can hang on the Christmas tree each year, holding reminiscences from yore; a boxed set of famous plays from Shakespeare.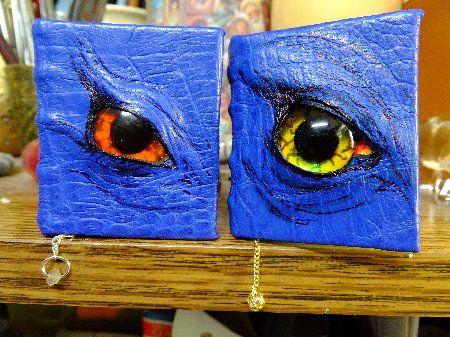 Dragons: a collection of dragon treasure, each with a unique cover.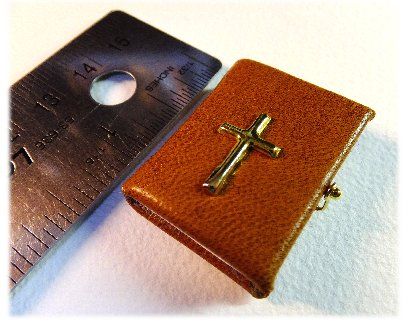 A pocketfulful of verses and phrases to comfort or inspire.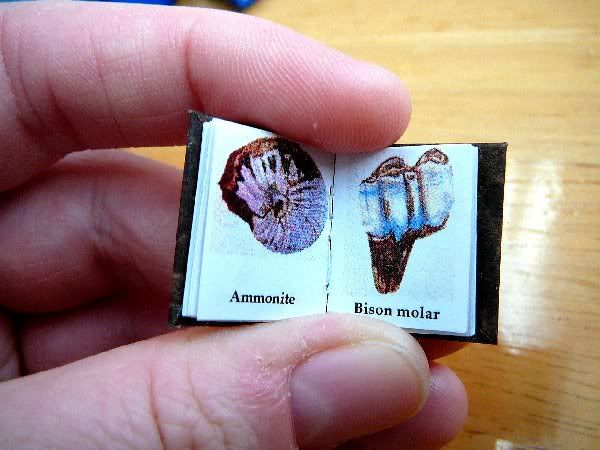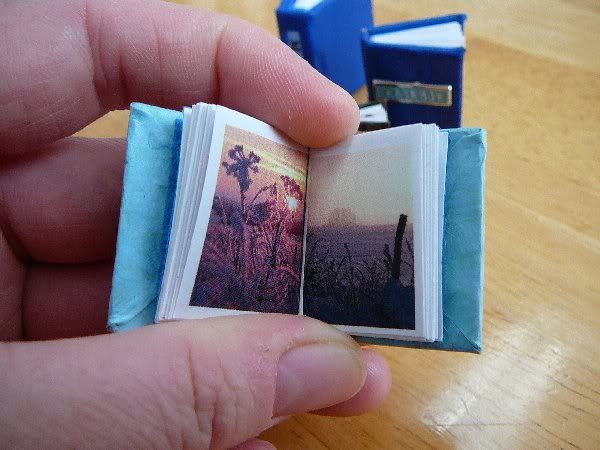 Fossils of the Peace Country is a favourite item for local collectors, with pictures of Carolyn's own finds painted in watercolour; condensed Shakespeare plays come individually as well; a little tale of Hoar Frost is accompanied by Carolyn's photography.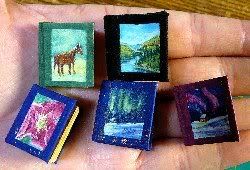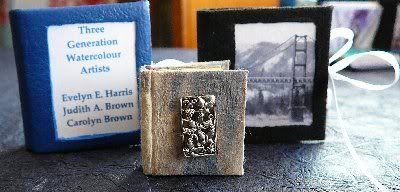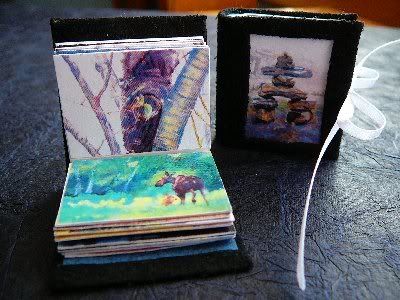 Notebooks with minute, original watercolours are beautiful keepsakes; books can be any size, colour or design; a book of Carolyn's watercolours could just as easily be an album of your photos, paintings, poetry or prose.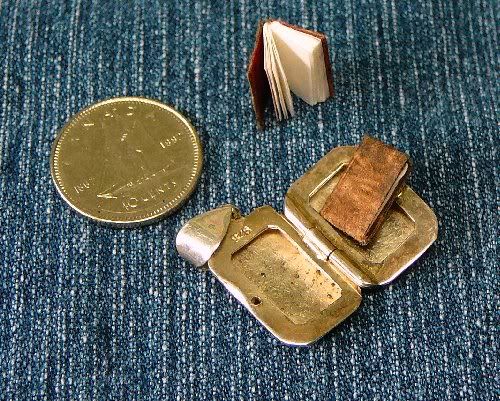 Books in a locket. There is a small selection of silver lockets available to choose from, but you could provide your own: an heirloom or gift made more precious by an album of photos is the sort of thing that is passed down for generations.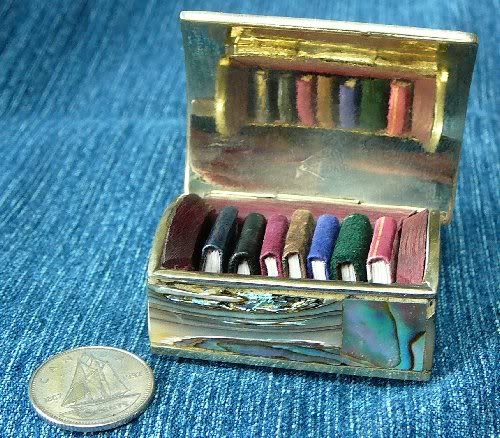 Books in a box! All the books are bound in leather or fine paper and each has 64 pages. This item is sold, but if you have a box, it can be filled.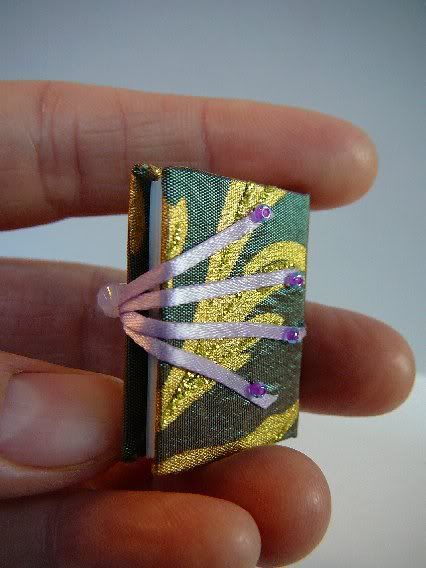 Selections from Shakespeare (boxed set) and a personal album for someone special... :)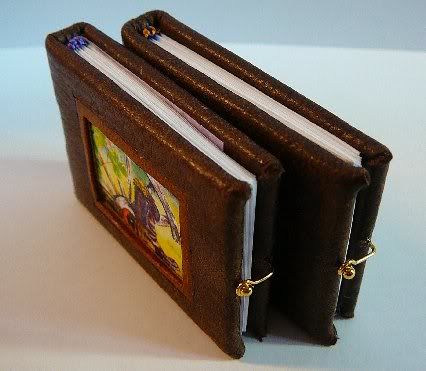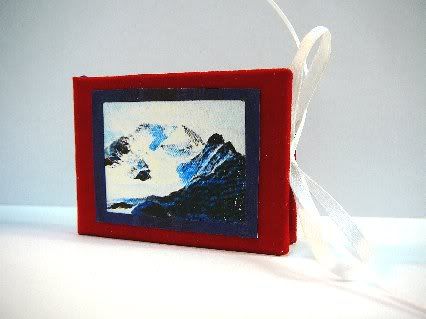 Albums of Carolyn and Judy's watercolour paintings. Each holds 42 of our best!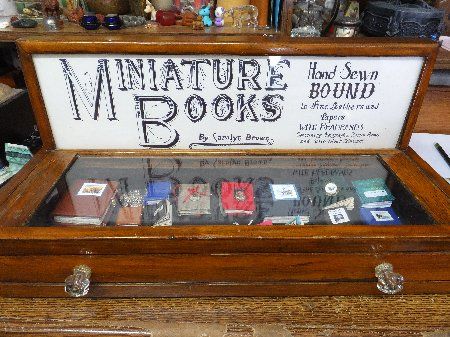 One of the display cases for the books, an antique Parker Pens box that holds about 20 books.


A larger book of poems by Carolyn's great great grandfather, James McIntyre: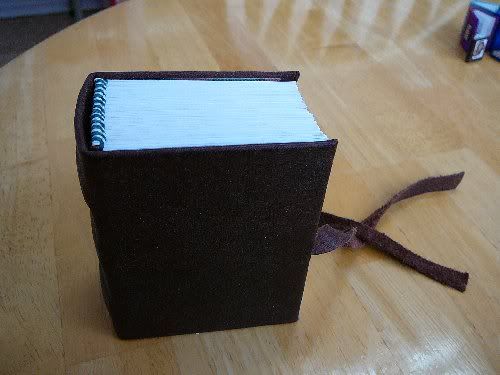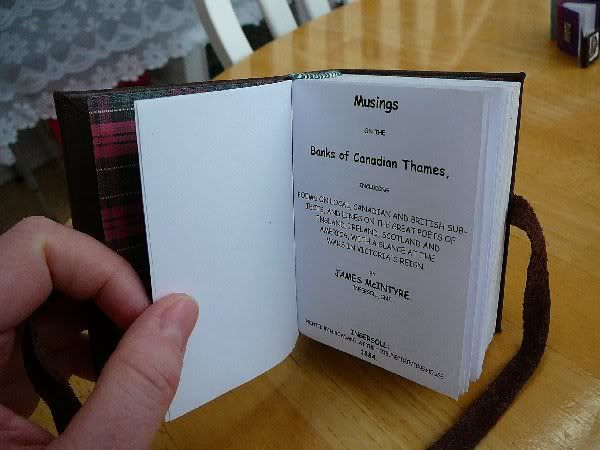 An iTouch case in disguise!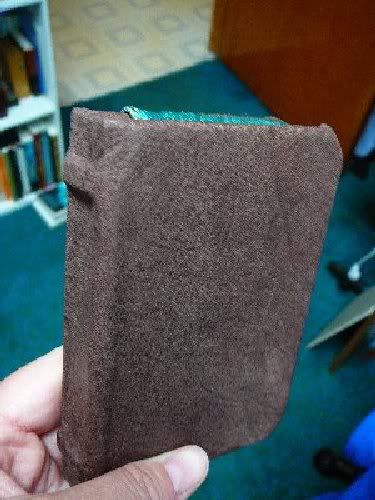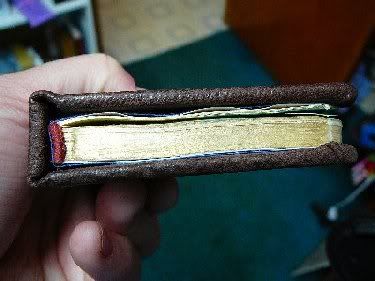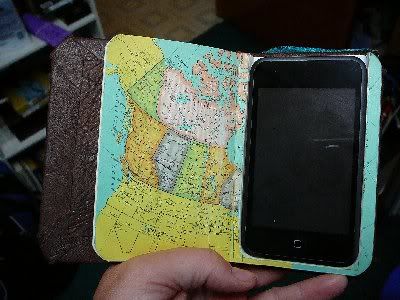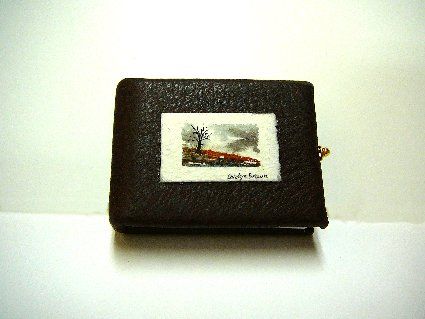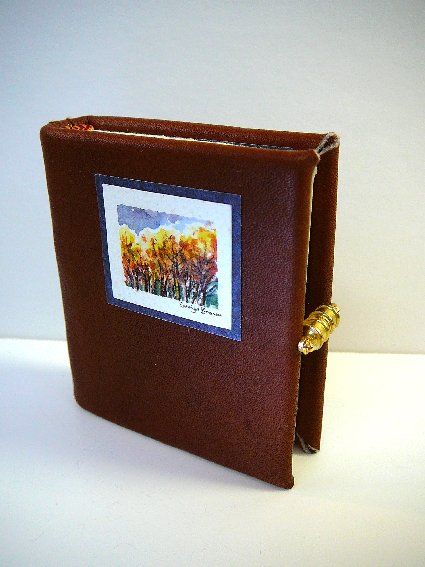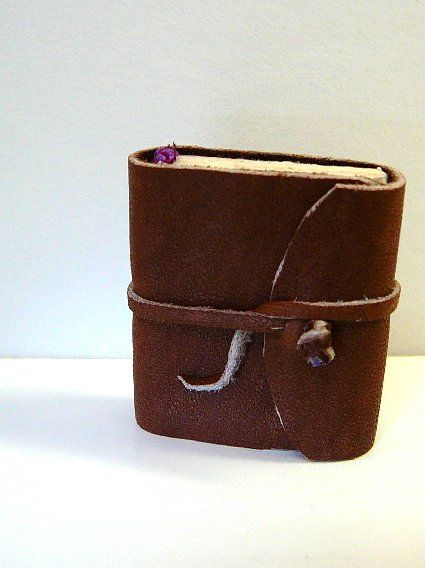 An original painting makes a tiny book classier; wear this little notebook on a chain in case you need to jot down a brilliant idea; a larger book with an ornate clasp and original watercolour; a leather bound sketchbook with plenty of blank pages to be filled.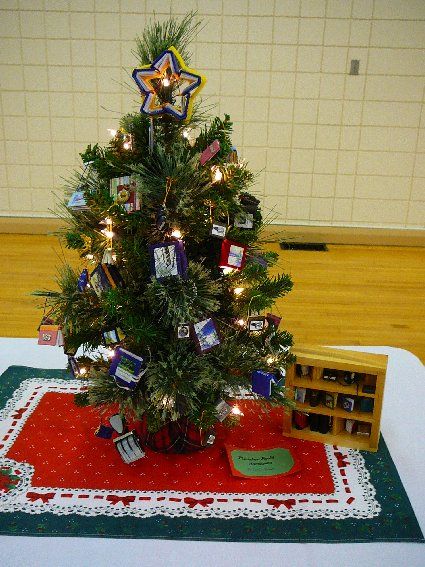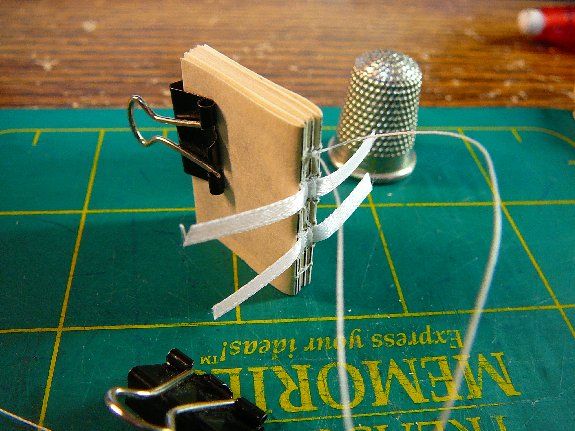 Enough mini books to fill a mini Christmas tree and a mini bookshelf; 'corseting' a miniature edition of Romeo and Juliet; and headbanding just complete.




Back to main page