Beginning with a special project in highschool, co-muralists Sharon Mason and Carolyn Brown have been brightening walls around Spirit River for ten years. Their subjects range from polar bears to cartoon characters to the legendary city of Atlantis.

Their latest work (and first ceiling) was completed this April. Painted on a high ceiling that falls in a forty five degree angle, a
cascading nebula glows among a profusion of gold and silver stars.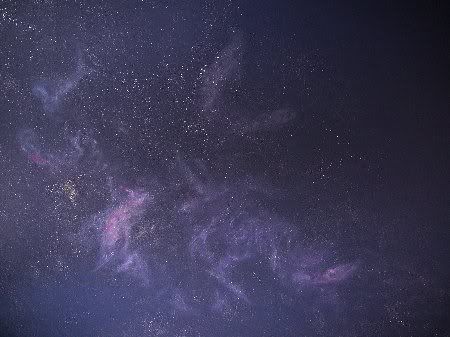 An older mural in three parts, painted on the library wall at the local school: