What's to do: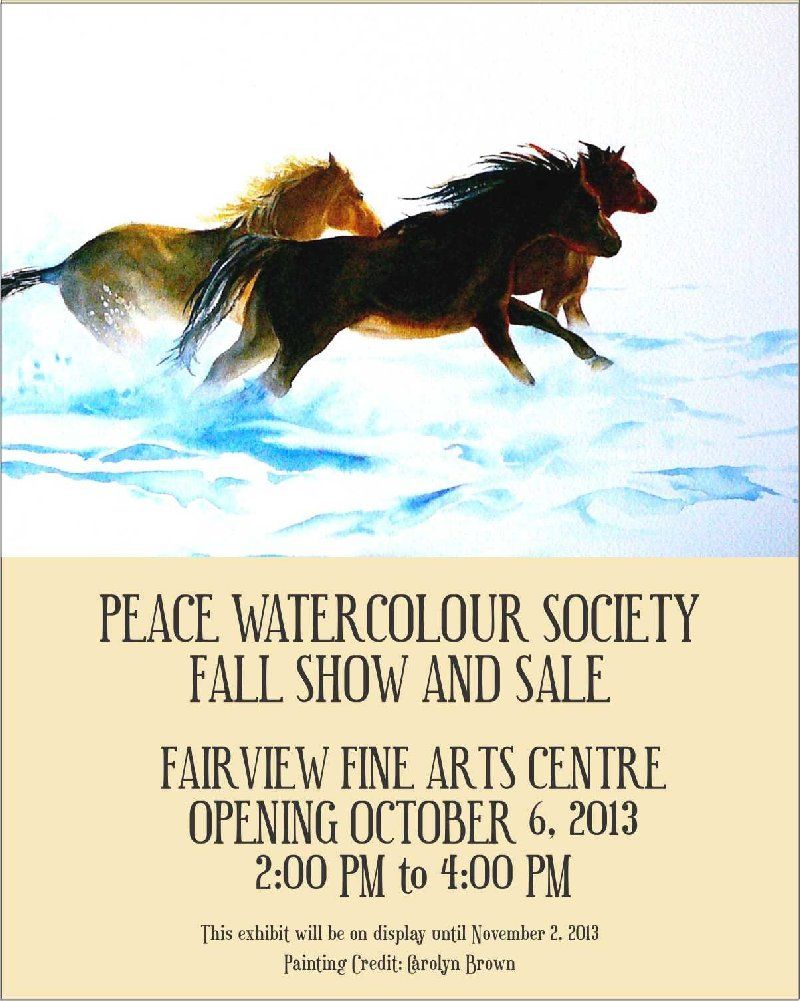 The Peace Watercolour Society's Annual Fall Show and Sale is on display at the
Fairview Fine Arts Centre throughout October. Judy and Carolyn are members and will have several brand new pieces each. The Peace Watercolour Society has been painting together for over 35 years and is
well-known for its devotion to the fine art of Watercolour painting. We hope you can join us for the opening night, or come and enjoy the show throughout the month.


Dawson Creek Art Gallery's 30th Anniversary Show and Sale

is on throughout October. Current pieces from local artists and pieces from the permanent collection are on display: paintings of all media, fabric arts, sculpture, and Carolyn's miniature books. Judy is
representing the watercolour artists of the Peace region with her painting New Occupation.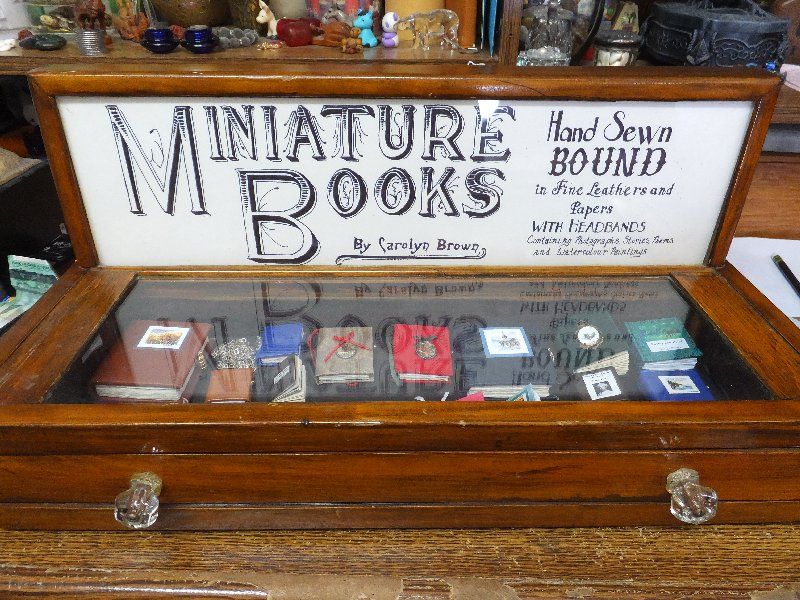 Paint the Fall Colours at Dunvegan

is scheduled for the end of September. Once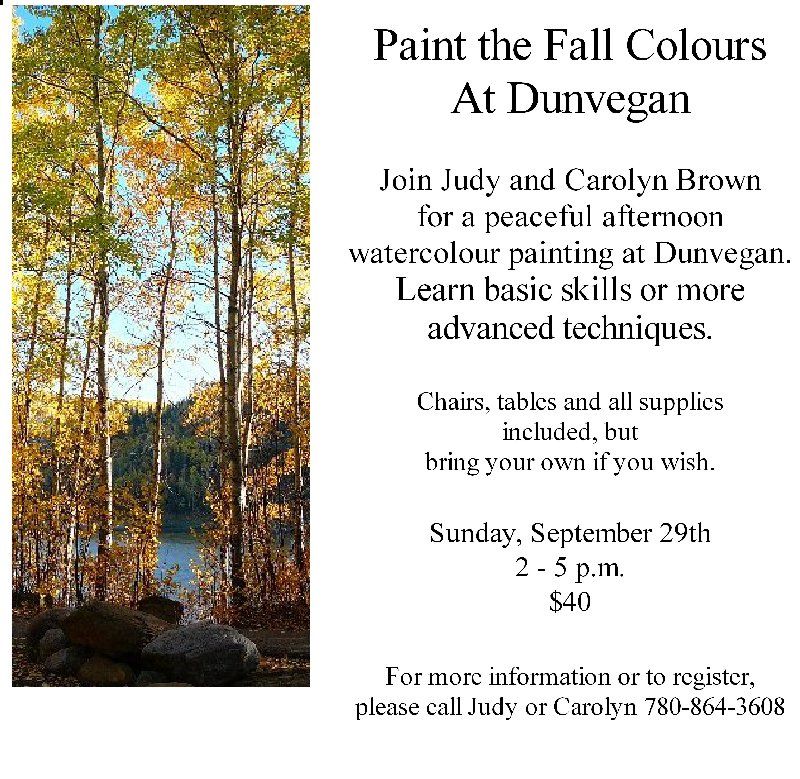 again, you are invited to take in the beauty of the Peace River Valley and capture it
on paper! Judy and Carolyn will demonstrate some techniques and give one on one
instruction and advice. It's a pleasant afternoon in the park.

Fairview Fine Arts Centre is hosting a day to celebrate arts of all sorts for

Alberta Arts Day

! On September 28th, drop in and watch demonstrations, see the CJ and June Lyons exhibit, peruse the gift shop full of the work of local artists, and maybe try your hand at something new. The more the merrier, so bring your friends as well to celebrate art in Alberta!

Carolyn and Judy will be teaching a

children's art class

at the Fairview Fine Arts Centre on October 9th, packed with all sorts of fun and creativity, but also some serious learning.

Same goes for

Wine, Women and Watercolour

, a relaxing evening for friends or strangers on October 10th, upstairs in the Fairview Fine Arts Centre surrounded by inspiration: the Peace Watercolour Society Show!




What's Done:
Summer:



Summer was rainy, then hot and dry... good weather to paint in the basement! But plenty of exploring was done, outside and in, and lots of photos taken. Judy and Carolyn are all ready for the Peace Watercolour Society Show in Fairview this October (except for framing, of course). One lovely day at the Dunvegan Fresh Air Market was also a grand day for sales.

September:

Judy and Carolyn enjoyed a watercolour session at Long Term Care with Grade Fives from Ste. Marie School. We painted a whole garden of fall flowers, and had time left to imagine spring. Those kids left LTC a much brighter place!

The Peace Watercolour Society members met at Kiskatinaw Provincial Park on the old Alaska Highway just west of Dunvegan. It was a ridiculously hot day for mid-September, and there were swimmers with brightly coloured suits, umbrellas and boats gathered under the curved wooden bridge. Plenty to paint - if the paint would stay wet!